A Guide to Nightlife at Alibi for First-Time Visitors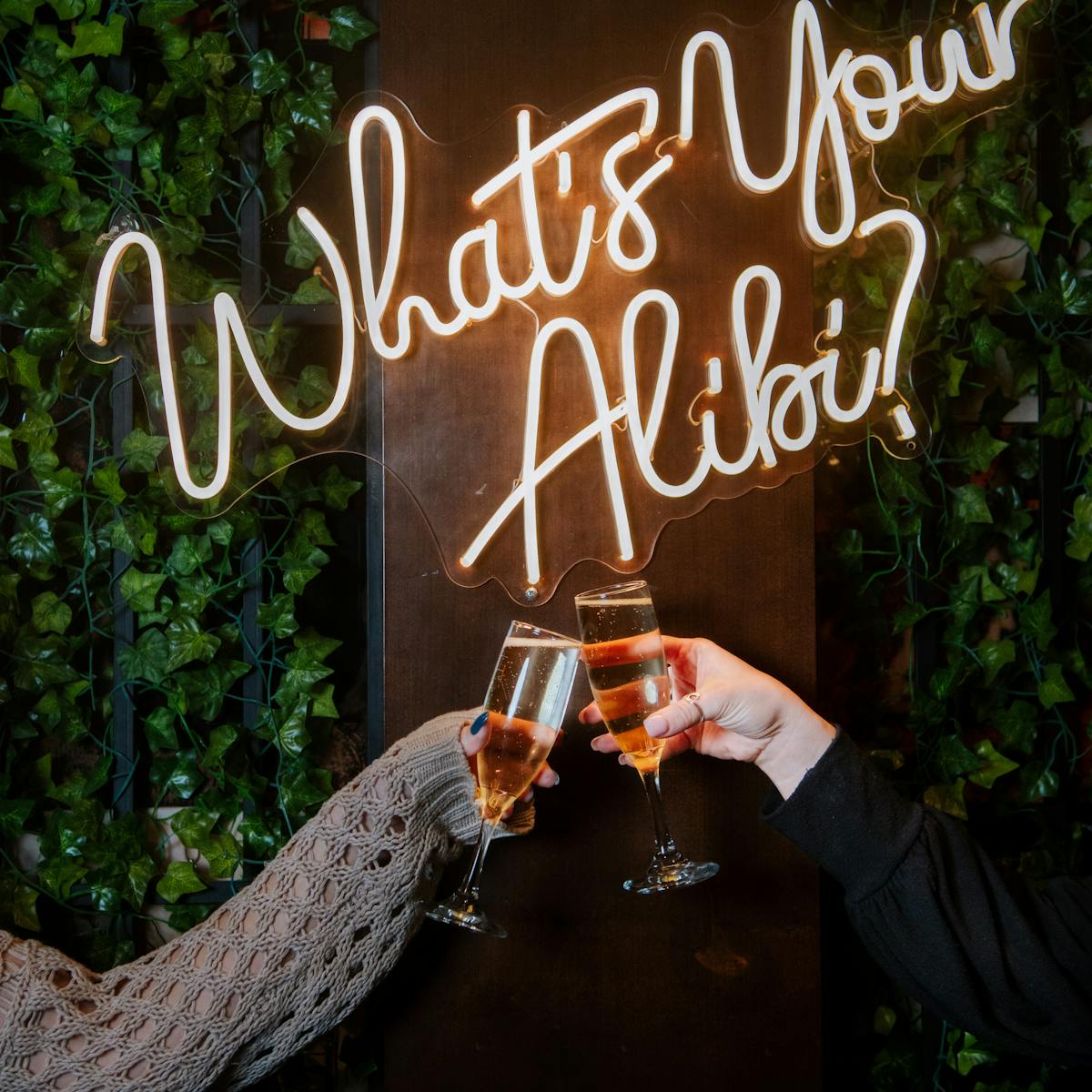 Alibi Bar & Lounge has a vibrant nightlife scene that caters to all tastes and preferences. Whether you are a social butterfly, night owl, or looking to elevate how you unwind after a long day, here's a guide to help you navigate Alibi as a first-time visitor.
Alibi's History
First and foremost, it's important to note that Alibi Bar and Lounge is located in the former Charles Street Jail. The unique location has since been transformed into the luxurious Liberty Hotel. On the first floor of the hotel, Alibi is a Beacon Hill hot spot boasting its chic ambiance with original bluestone floors, brick cell walls, and dim lighting to set the scene for creating your "alibi". In addition to the chic setting, Alibi hosts live DJs every Thursday, Friday, and Saturday starting at 10 pm.
Our Nightlife Options
What separates your experience at Alibi from the rest are the various options you can choose to elevate your night out. From enjoying a drink at the bar, migrating to the dance floor, or setting your night up for success with a VIP experience, the choice is yours. But first, let us walk you through both options.
The Lounge
The trendy lounge at Alibi is a great place to indulge in a cocktail and food. As one of the hottest stops in the city, the dimly lit lounge, jail cell gates, and barred windows create an ambiance of being someplace forbidden. The former Charles Street Jail inspires the theme of Alibi. Enjoy an evening at the lounge for food and drinks before making your way to the dance floor for the remainder of the night.
The VIP Experience
The VIP Experience at Alibi is a luxurious way to spend an evening in Beacon Hill. When reserving a VIP table at Alibi, you can expect you and your guests to enjoy the following services. First, you will be greeted and brought to your plush seating for you and your guest list to use throughout the night. In addition to your reserved area, a dedicated server will provide bottle service or accommodate individual drinks for you and your guests. Please note that our VIP table reservations are limited and require a credit card to secure your reservation. Choose Alibi Bar and Lounge as your VIP destination to celebrate your small and large victories. For more information about our VIP nightlife experience, please email info@alibiboston.com.
Dress Code
Check the dress code beforehand if you plan to go to Alibi Bar and Lounge. As a guest, we expect you to be impeccably dressed to uphold our dress code. Before you arrive, ensure you are not wearing the following items. Strictly prohibited items include athletic wear, jerseys, tank tops, sleeveless shirts, or hats. Additionally, men are required to wear pants and closed-toe shoes. Please ensure you look presentable and put together to avoid any dress code violations.
Capture the Moment at Alibi
As a first-time visitor at Alibi Bar and Lounge, we want to set you up for success and capture the moment at one of Boston's hottest spots for nightlife! To make a reservation at Alibi, please get in touch with our team by calling (857)241-1144 or through our website. Additionally, our team is happy to answer any questions or accommodate requests as best we can to make your first night at Alibi memorable.