Elevate Your Night at Alibi With Bottle Service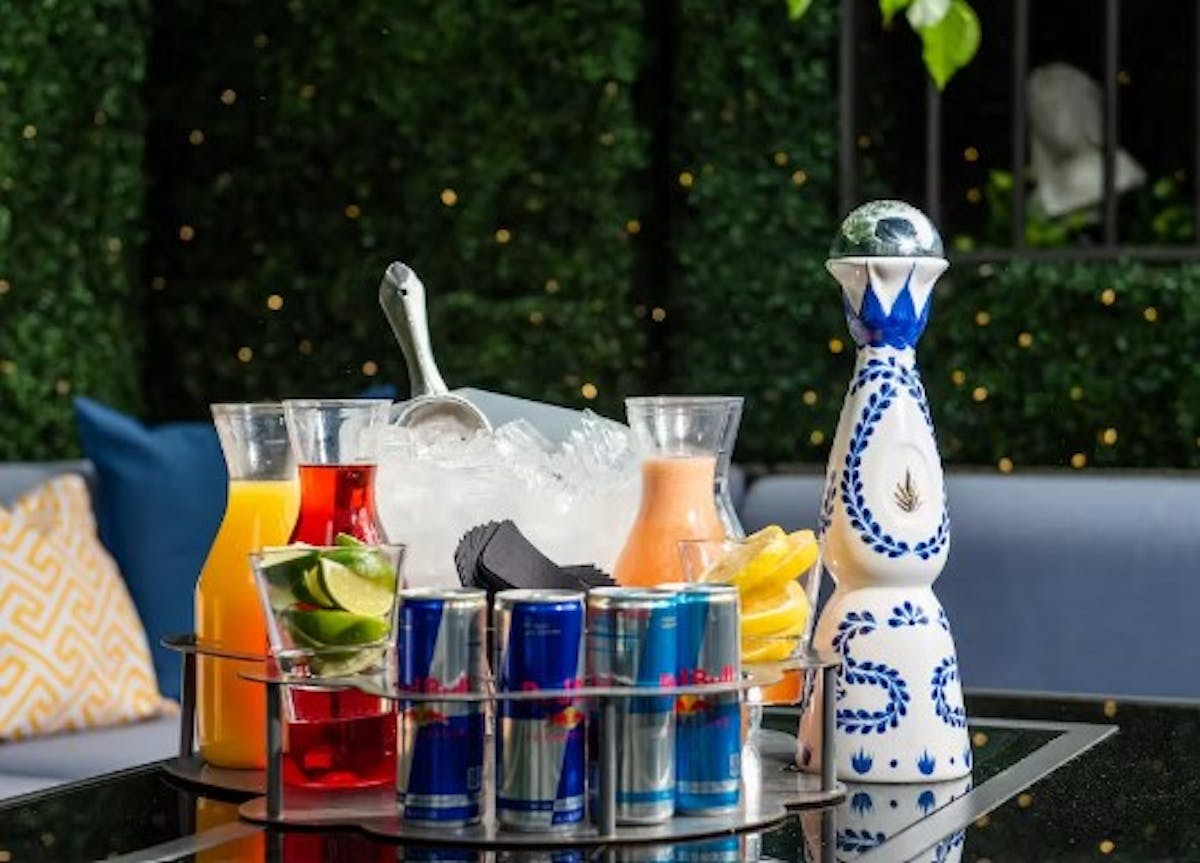 Booking bottle service in Boston is the best way to get the whole VIP experience and the most out of your night! At Alibi, we offer VIP tables and bottle service to give you and your guest list the best night imaginable. Treat yourself to a night of luxury and fun with your closest friends. We recommend booking your VIP table in advance as there is a limited amount. To learn more about VIP service at Alibi in Boston, continue reading below!
What is Bottle Service?
Bottle service or table service in a nightclub or lounge is where you buy an entire bottle of liquor or champagne and typically have a designated area to sit with your guests. The price of these bottles varies depending on your chosen place, but the bottle also includes basic mixers, such as cranberry juice and soda water, to craft your cocktails. While bottle service can be intimidating with its VIP exclusivity, it is also an easy way to ensure your group spends more time on the dance floor than waiting in line for another drink.
VIP Bottle Service in Boston
At Alibi Bar & Lounge, you can create a luxurious evening with our VIP service! You and your guest list will be brought to your reserved plush seating upon entering Alibi. Your VIP table includes a dedicated server for you and your guest list. Once settled, your server will be happy to provide bottle service with anything we carry, but if a cocktail is calling to you, we can accommodate individual drinks as well. The final step after selecting your bottle is to choose your custom mixers and enjoy your VIP experience!
Book Your VIP Table at Alibi!
Are you looking for a VIP table at Alibi? You can start by emailing us at info@alibiboston.com for reservations, quotes for table minimums, and any additional questions you may have that were not answered above. Additionally, you can visit us on the Resy app and look under VIP Service (starting at 10 pm) to book your table. As a guest at Alibi, we expect you to be impeccably dressed. Gentlemen are required to wear pants and closed-toe shoes; the following clothing items are strictly prohibited: athletic wear, jerseys, tank tops, sleeveless shirts, or hats. We hope to see you and your best-dressed guests at our VIP tables soon! If you have any questions, please feel free to call us at (857)241-1144.