Wine-Down Wednesday at Alibi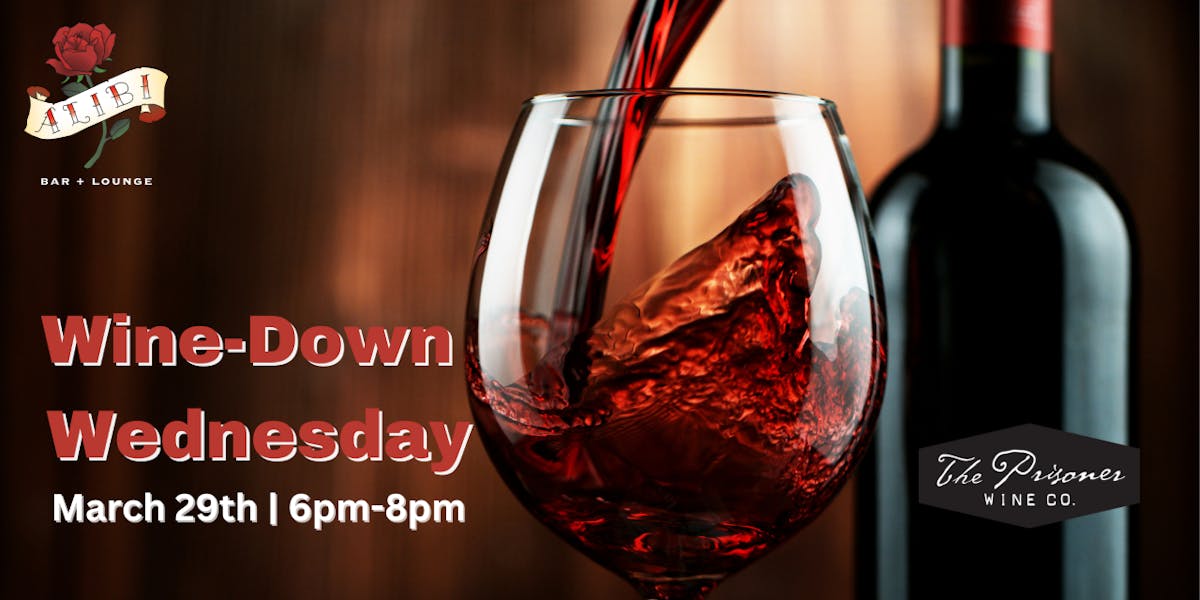 Are you looking for a fun way to learn more about wine in Boston? At Alibi Bar and Lounge, you can join us for Wine-Down Wednesday! On March 29th from 6-9 pm, we will be hosting a representative from The Prisoner Wine Company to discuss and walk us through the history of their brand and vineyard. This is the perfect opportunity to grab your friends and enjoy wine samples and light appetizers. Purchase your ticket here, and count down the days to Wine-Down at Alibi!
Featured Wines
Throughout this event, you will have the opportunity to sample The Prisoner Red Blend and Unshackled Wines, Sparkling, Pinot Noir, and Cabernet blends. Sampling these wines will elevate your education on the production and the inspiration behind each blend. Follow along for a sneak peek at each featured wine!
The Prisoner Red Blend
As one of The Prisoner's best sellers, this Red Blend was inspired by the wines first made by Italian immigrants who originally settled in Napa Valley. With bright aromas of ripe raspberry, vanilla, and coconut give way to flavors of fresh and dried blackberry, pomegranate, and vanilla, which linger harmoniously for a smooth and luscious finish. Get ready to try this blend on Wine-Down Wednesday!
Unshackled Sparkling
The Unshackled Sparkling Wine is a brut-style California wine that is aged for 36 months to ensure the highest quality. While it offers bright flavors of green and Fuji apples and Asian pear, this sparkling wine's aromatic profile is driven by floral notes and minerality.
Unshackled Pinot Noir
The Unshackled Pinot Noir is a Pinot Noir and Syrah blend. With dense aromas of rhubarb, cherries, and herbs, this bold and bright wine offers a balanced dried cranberry and cherry taste with notes of black spice and vanilla.
Unshackled Cabernet Sauvignon
While on your tasting journey, the last stop will be Unshackled Cabernet Sauvignon. As a youthful and fresh blend it features aromas of blackberry, blackcurrants, and a hint of olive tapenade. Additionally, you will find tasting notes of subtle clove, black stone fruit, and dried herbs.
Contact Alibi for Additional Information
For more information about our Wine Down Wednesday or to learn the answer to a question that wasn't listed above, please don't hesitate to contact our team. We are more than happy to assist! To get started, give us a call at (857) 241-1144 or fill out a contact form online. We can't wait to hear from you!