The History and Origins of Our Signature Beverages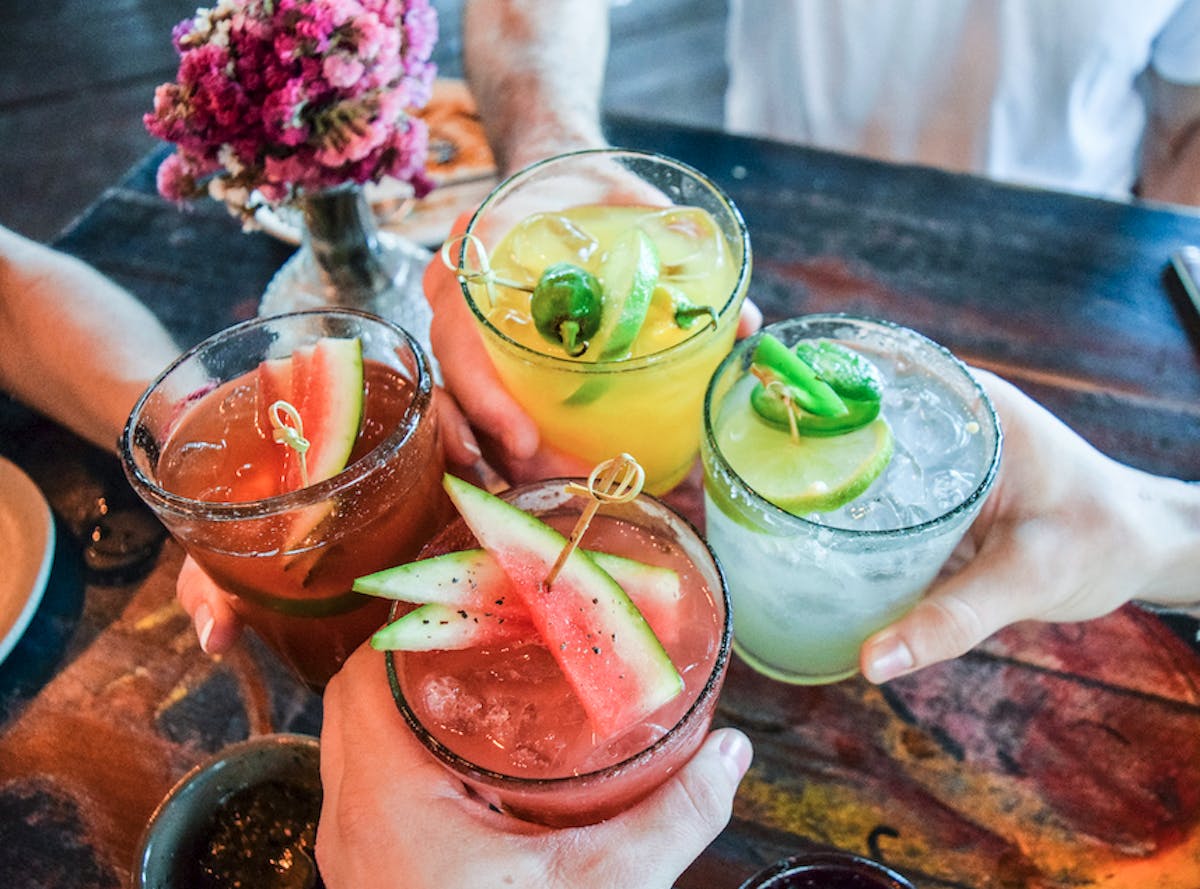 At Alibi, we take pride in not only our delectable cuisine but also our unique and enticing signature beverages. Our handcrafted cocktails have become synonymous with the Alibi experience, providing a delightful blend of flavors and an unforgettable drinking experience. Join us on a journey as we explore the history and origins of some of our most beloved signature beverages.
Crime of Passion
One sip of our Crime of Passion cocktail, and you'll be transported to the sun-soaked beaches of the Caribbean. This tantalizing drink traces its roots back to the tropical flavors of the islands. With a combination of passion fruit juice, lime, rum, and a hint of spice, Crime of Passion perfectly balances sweet and tangy flavors. It's a drink that captures the essence of relaxation and indulgence, providing a refreshing escape from the everyday hustle and bustle.
Patio Vibes
When it comes to embracing the joys of summer, our Patio Vibes cocktail is the perfect companion. This refreshing beverage pays homage to Latin America's lively and vibrant patio culture. Patio Vibes offers a refreshing and slightly sweet twist with a blend of gin, fresh apricot juice, lemon, and a touch of pink peppercorn. Each sip evokes the spirit of celebration and the carefree vibes of long summer days spent with friends.
Lavender Bee's Knees
For those seeking a more elegant and sophisticated drink, the Lavender Bee's Knees cocktail is a true masterpiece. Inspired by the classic Bee's Knees, this refined concoction incorporates the delicate floral notes of lavender. Crafted with gin, lemon juice, and a hint of lavender honey, this drink presents a harmonious blend of botanical flavors that dance on your palate. The Lavender Bee's Knees is the epitome of timeless elegance and provides a taste of luxury in every sip.
Why Choose Alibi for Your Next Dining and Drinking Experience?
Besides our great signature beverages, Alibi offers a captivating ambiance that blends sophistication and comfort. Our menu boasts an array of delectable dishes that perfectly complement our handcrafted cocktails. Whether you're looking for a memorable night out or a cozy spot for an intimate gathering, Alibi has it all. So, join us at Alibi and indulge in the history, culture, and flavors our signature beverages bring to your glass. Let us transport you to distant lands, evoke cherished memories, and create new ones. Come for the cocktails, stay for the experience. Give us a call at (857) 241-1144 or fill out an online contact form with any questions you may have. We look forward to serving you with our passion and dedication.