Spice Up Your Summer With Alibi's Sangria Special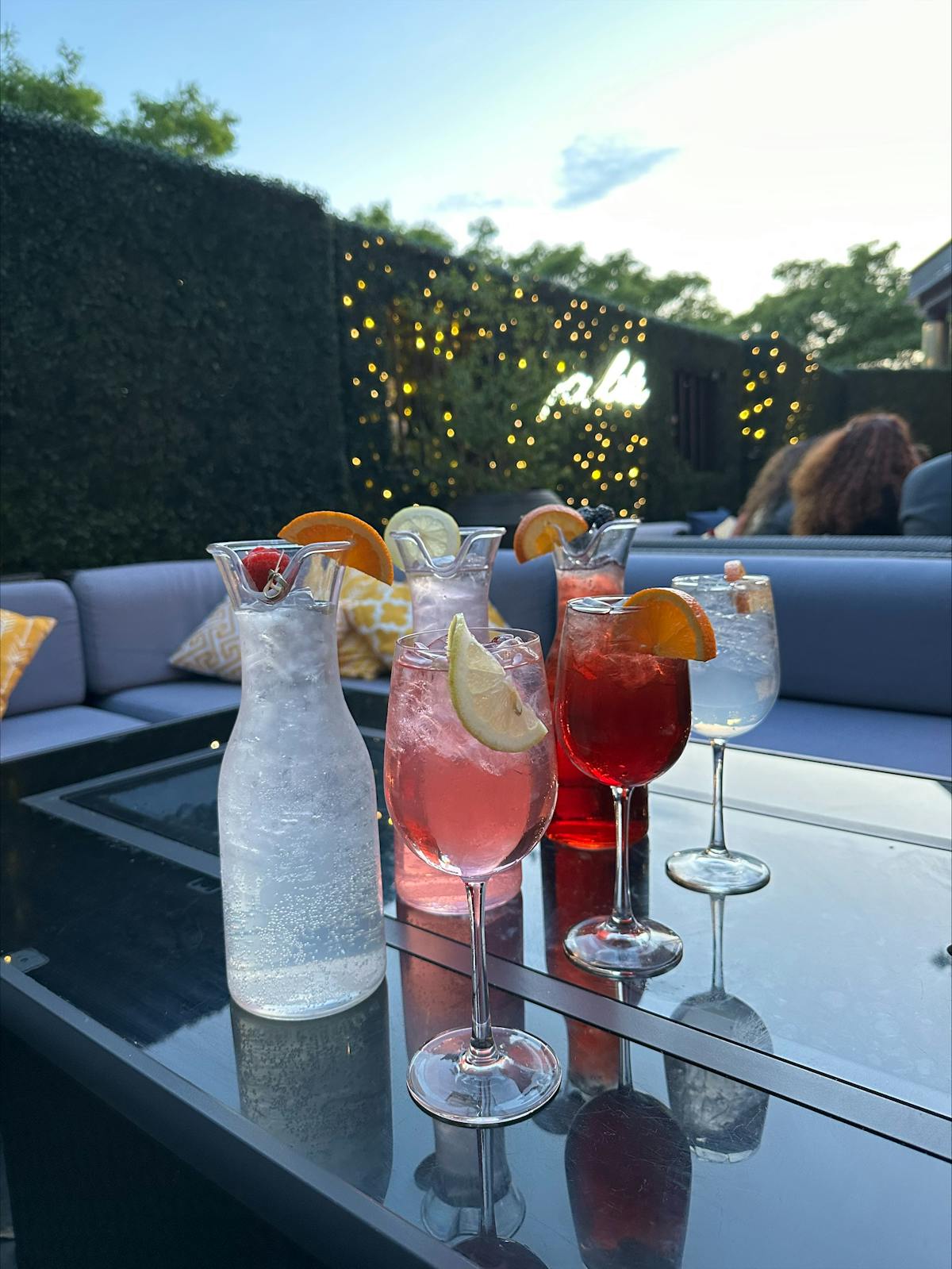 Are you looking for a SWEET deal on Sangria this summer in Boston? At Alibi Bar and Lounge, located at The Liberty Hotel, we have the perfect special on Sangria to spice up your summer! Give into your sweet tooth and see how Sangria can be your fruity drink of the summer. Visit Alibi and grab a glass or pitcher of your favorite sangria blend!
The Best Sangria Special in Boston
Alibi is pleased to provide our guests with a sweet special on Sangria by the glass and pitcher. With Red, White, and Rose Sangria options available, you can enjoy your favorite sweet wine inside or on our outdoor patio! Alibi's outdoor patio is perfect for dining, drinking, and enjoying the summer. Don't miss out on this Sangria special and get your favorite blend of Sangria for $8 glass or share with your table with a $30 pitcher. Book your reservation at Alibi today!
The Ultimate Guide to Sangria
Before diving into what Sangria is and how it is made, let us discuss how it made its way to the United States. The enjoyment of this summery drink dates back to 200 B.C. and has remained a fan favorite for many reasons. The Spanish word "sangria" translates to "blood" which is fitting due to this beverage's rich colors and flavors. Originating in Spain, Sangria became popular throughout Europe and eventually was introduced to the United States during the 1964 World's Fair in New York City. Wine lovers fell in love with this sweet red wine; the rest is history. Today, we see Sangria as a summer favorite as its fruity and refreshing taste is perfect during the warm weather!
Start Your Summer Right at Alibi
Traditionally, Sangria is made from Spanish red wine, fruit juices, soda water, and fresh fruit. At Alibi, we offer red, white, and rose Sangria so you can choose your favorite wine base. Whether it's a date night or a girl's night out, you can't go wrong with the Sangria special at Alibi. Make a reservation on our gorgeous outdoor patio today and soak up the summer sun! Are you looking for more information about Alibi? Call us at 857-241-1144 or fill out our online contact form.