Season's Greetings From Alibi Bar & Lounge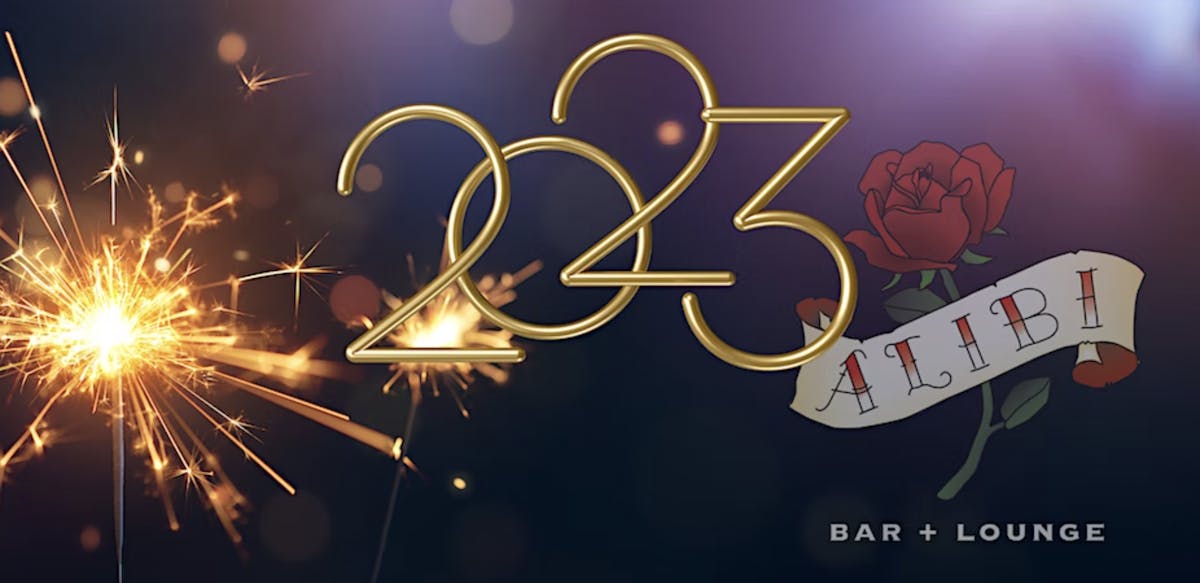 Join us on December 8th for our Gingerbread House Decorating Night or on December 31st for New Year's Eve! Regardless of the event you're attending; you can expect to have plenty of holiday cheer to endure. Continue reading to learn more about the seasonal happenings at Alibi Bar & Lounge.
Holiday Happenings at Alibi This Month
Gingerbread House Decorating
Stop by on Friday, December 8th, to decorate Gingerbread Houses at Alibi! This ticket includes all the materials needed for one gingerbread house & a seasonal adult beverage for those of age. This event brings in the holiday cheer and leaves you with a little treat to take home! Snap a photo of your gingerbread house and tag us in your image once you're done.
New Year's Eve in Boston
Alibi is right where you should be to ring in 2023. It's out with Naughty and Nice and on to Leather and Lace for this new year. Join us for a night of celebration, with D Js, dancing, and passed apps from 9-10 pm. This celebration will be like no other, between VIP service, complimentary tiaras & hats, and a toast at midnight. Tickets are $75 for general admission, but you can receive a discount with a VIP booking. The doors open at 9 pm, and we will not accept entry after 11 pm.
Our Drink Menu at Alibi Bar & Lounge
Check out some of our hand-crafted cocktails below that you can enjoy while you're here!
Lion's Tail
Basil Hayden Bourbon, All-Spice Dram, Lime, Demerara, Angostura Bitters
Jack Rose
Applejack, Lemon, Grenadine, Peychaud's Bitters
NY Sour
Bulleit Rye, Lemon, Simple, Topped W/ Pinot Noir
Jailhouse Sangria
Grey Goose Poire, Mathilde Poire, Lemon, Simple, Topped With Prosecco, Soda & Rosemary
D-Block Shandy
Deep Eddy Cranberry, Cinnamon Simple, All-Spice, Topped With Downeast
Crime Of Passion
Patron Blanco, Passion Fruit Puree, Cumin, Lime, Agave, Tajin Rim
Spicy Inmate
Ghost Tequila, Triple Sec, Watermelon, Lime, Agave
Prison Break
Basil Hayden, Dragonfruit, St. Germain, Fresh Basil, Lemon
Solitary Confinement
Jameson Cold Brew, Kahlua, Coole Swan, Espresso
Early Release
Rumhaven Coconut Rum, Lime, Pineapple, Coconut Redbull
Cool Hand Cuke
Titos, Cucumber, Mint, Lemonade
Clink & Drink
Muddled Cucumber & Fresh Dill, Hendricks Gin, Lemon, and Simple, Dash Of Salt & Pepper
Double Jeopardy
Casamigos Blanco, Aperol, Pink Grapefruit, Lime, Agave
Contact Alibi Bar & Lounge Today
If you're interested in one of these events or want to learn more about our other happenings, please don't hesitate to contact us at Alibi Bar & Lounge today. We're happy to answer anything you may have to ask - whether about directions to our location or what time to arrive for our next event! Please call us today at (857) 241-1144 or fill out a contact form on our website. We look forward to hearing from you!