Celebrate Pride on the Patio at Alibi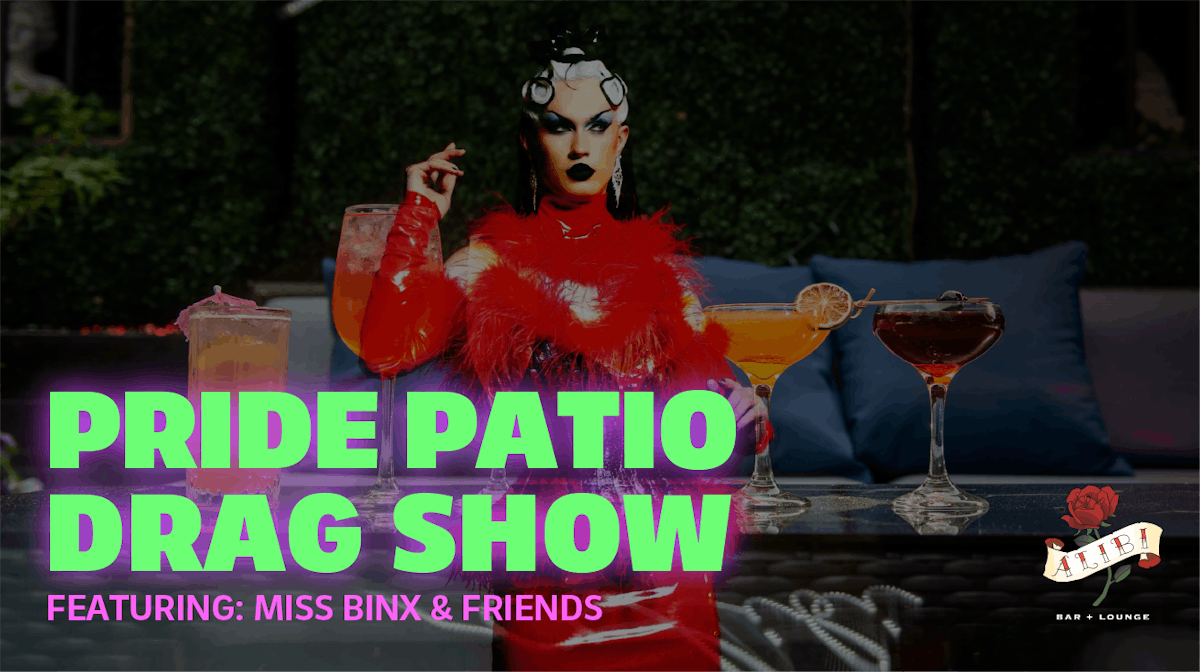 Join us on June 29th for a spectacular celebration of love, diversity, and the vibrant spirit of Pride at the Pride Patio Drag Show presented by Alibi Bar & Lounge. Get ready for an evening filled with glamour, excitement, and dazzling performances that you won't forget. We can't wait to share this unforgettable night with you!
Experience the Magic of Drag
Experience the best of drag entertainment with our Pride Patio Drag Show! We have a fantastic lineup of talented performers known for their impressive style, showmanship, and captivating stage presence. You won't want to miss the incredible talents of these fantastic queens!
Immerse Yourself in the Vibrant Atmosphere
Alibi Bar & Lounge is famous for its vibrant and welcoming environment, especially during the Pride Patio Drag Show. Imagine being on our lively patio, surrounded by other Pride supporters who share the same love and acceptance as you. The colorful decorations, electric energy, and friendly atmosphere make for an unforgettable night of entertainment and bonding.
Embrace Your Pride
Join us at Alibi Bar & Lounge as we pay tribute to the LGBTQ+ community's incredible history of resilience, diversity, and love. Our goal is to create an inclusive space where everyone feels embraced, celebrated and welcomed just as they are. The Pride Patio Drag Show is a chance for us to come together, regardless of our backgrounds, and celebrate the progress and achievements of the LGBTQ+ community while enjoying fantastic entertainment.
Delight Your Taste Buds
We serve exceptional food at Alibi Bar & Lounge, including our Pride Patio Drag Show. You can enjoy delicious appetizers, entrees, and signature cocktails carefully prepared to complement the evening's festivities and satisfy your taste buds.
Secure Your Spot Today
Join in on the excitement of the Pride Patio Drag Show at Alibi Bar & Lounge! To secure your spot, please visit our Eventbrite page and book your tickets early, as they are limited. We encourage you to gather your friends, dress up in your most vibrant colors, and get ready to celebrate Pride together!
Join Us at Alibi Unforgettable Celebration
Join us at Alibi Bar & Lounge for an unforgettable night of love, acceptance, and dazzling entertainment at the Pride Patio Drag Show on June 29th. We are proud to host this celebration that embraces diversity, fosters unity, and uplifts the LGBTQ+ community. You can expect to be amazed, inspired, and thoroughly entertained by the incredible performances. We are excited to welcome you to this joyous occasion. If you have any questions, please call (857) 241-1144 or complete a contact form online. See you there!