Black Light Party at Alibi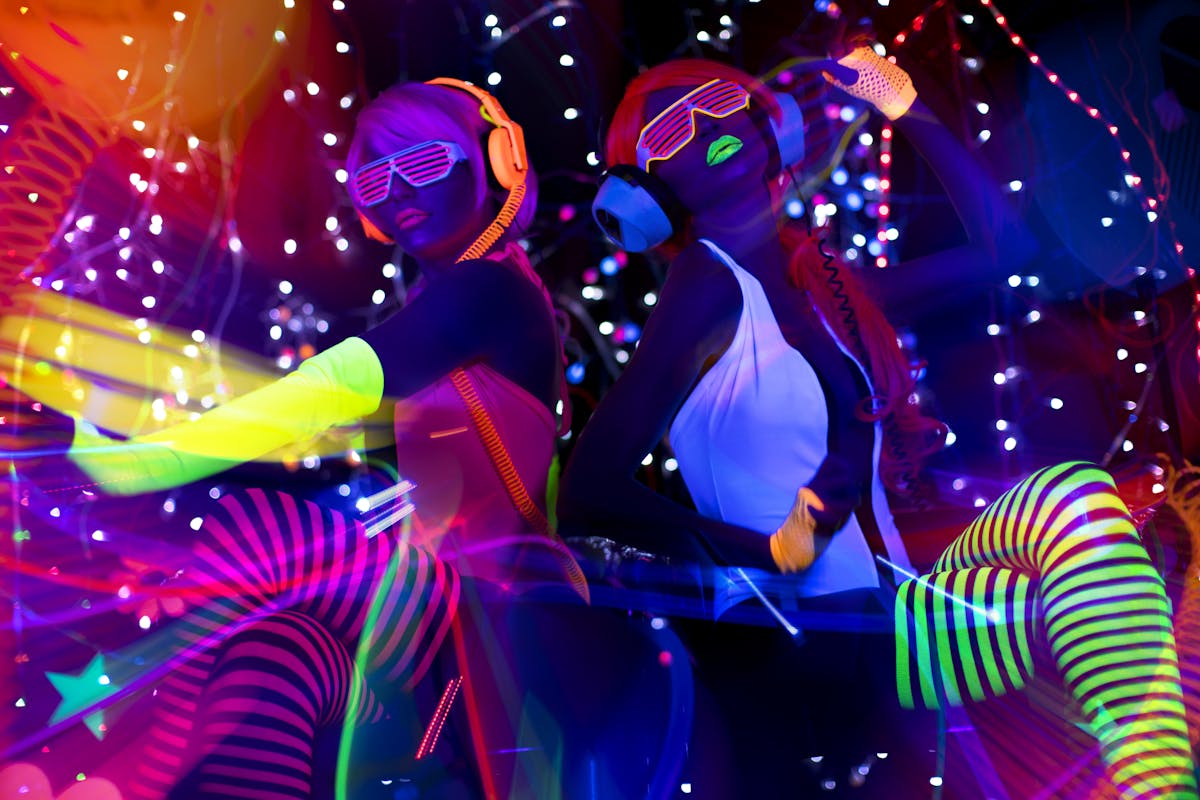 On March 24th, we invite you all to our black light party here at Alibi! This is a unique event that you absolutely won't want to miss! For more information, please continue reading.
What is a Black Light?
Dark rooms emit a purplish glow when black light bulbs are turned on. The bulb also produces ultraviolet light, which is invisible to the naked eye. We can see visible light in a spectrum of colors including red, orange, yellow, green, blue, and violet. There is ultraviolet light above violet, which cannot be seen by humans. In contrast to UVB light, which is much more harmful, a black light bulb produces UVA light.
What Should I Wear to a Black Light Party?
Choose glow party outfits and materials that are either white or fluorescent when choosing what to wear for a black light party. All glow-in-the-dark products contain phosphors, which are often found in fluorescent colored items, such as highlighters. Special black light paint is used in amusement parks and clubs to create a variety of colors under black light. In general, neon colors produce more glow if they are brighter. You should stick with fluorescent green, pink, yellow, and orange.
Partying at Alibi Bar & Lounge
Have you been introduced to our VIP Service? Although this won't be necessary for the Black Light party, this is a very luxurious way to spend an evening. It includes a dedicated server, guest list privileges (for the number of guests previously discussed), and plush seating. We will do bottle service with anything that we carry or we can accommodate with individual drinks as well. It's your night to custom create!! Choose your mixers, and let us take care of the rest. A server is on hand to mix your drinks with your liquor of choice. Please, per MA law, don't touch the bottle! Due to the limited amount of VIP table reservations, we require a credit card to secure your reservation. Our bottle prices begin at $375, not including tax and gratuity. Please email info@alibiboston.com for reservations, as well as quotes for table minimums. Please visit us on the Resy app under VIP Service (starting at 10pm). For more information, please call us at (857) 241-1144.