Main content starts here, tab to start navigating
Let's Tie The Knot!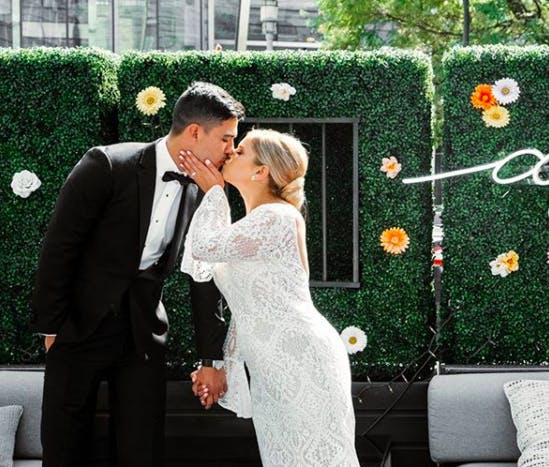 Photo by Nate Creamer Photography
WEDDING MINI-MONIES
If you planned on tying the knot in 2020, we realize you might not have been able to celebrate the dream wedding you imagined. However, we wanted to provide you with the chance to celebrate with your closest friends & family members at Alibi Bar & Lounge!

Our private event space offer a chic indoor interior, as well as a large scale patio with lounge furniture. In compliance with Massachusetts CDC guidelines and Governor Baker's orders, we have put together a dinner package that can accommodate a small group of guests.

If interested in booking, we encourage you to please fill out the form below. Our management team will be in touch within 24 hours. We look forward to help celebrating your special day!
Mini-Monies are limited to 20 people